Roasted Heritage Squash and Salt Baked Beet with Soft Boiled Hens Egg and Rosehip Elderberry Vinaigrette
Autumn is in full swing and the hedgerows around the British Larder here in Suffolk are bursting with plenty of fantastic berries and other wild foods. Our 'glut required' system in the pub is also going down a storm with our regular customers.
We have some amazing people popping by with their wares and even the staff are working hard at it. We have Zac's family, Kaz and Wane who regularly contribute their duck eggs, wild plums and puff ball mushrooms. Steve's mum also picked and supplied rosehips for us.
Richard and Jan are known as the "funky squash people"; they regularly drop by with the most amazing squashes, and when we needed fig leaves for the amazing fig leaf ice cream that Brett made for Monday evening's food festival celebration dinner; they were eager to supply us with wonderful fig leaves.
There is Jeremy who brought us a large load of elderberries, and Jon the forager, who regularly brings us some marvellous looking puffball mushrooms. Jon also supplied the Douglas fir tree for the 3 Michelin starred event.
The lovely Lin has become a good friend of the British larder Suffolk. She supplies us with fantastic organic fruit, herbs and vegetables from her rather large allotment nearby.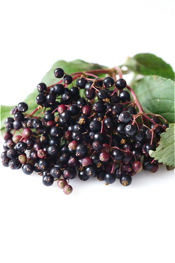 How lucky are we?? As chefs we are certainly living the "good life". We are spoiled for choice on produce and wild foods, and most importantly we are so lucky to have our customers and staff contributing with so much enthusiasm and pride.
I call it fun cooking. We have fun most of the time as our menu changes on a daily basis from lunch to dinner, and we have the flexibility to change and adapt as we receive the wonderful produce.
Then again we must also point out that we do not just take anything from anyone. We are selective and if it's not looking "safe" we simply say no!
Oven Roasted Heritage Squash
1 large squash
2tbs Ras-el-hanout
Maldon Sea Salt and Freshly Cracked Black Pepper
Preheat the oven to 200°C.
Wash the squash, cut into pieces, mix with the oil and seasoning and ras–el-hanout. Place the squash on a baking tray and roast the squash in the oven until tender and golden brown. Leave to chill
Salt Baked Beetroot
4 whole fresh beetroots
200g fleur-de-sel or coarse sea salt
Preheat the oven to 160°C. Wash the beetroots and place them in a deep oven tray and cover the beetroots with the salt.
Bake the beetroot in the preheated oven for 3 hours, until tender. Leave them to cook and peel.
Keep the beetroot refrigerated until needed.
Pickled Cauliflower
1 head of cauliflower
100ml olive oil
Maldon Sea Salt and Freshly Cracked Black Pepper
1tsp Ras-el-hanout
Preheat the oven to 200°C.
Cut the cauliflowers into small florettes.
Mix the cauliflower with the oil, ras–el-hanout and seasoning, spread on a baking tray.
Roast the cauliflowers in the oven for 10 minutes, chill.
Rosehip and Elderberry Vinaigrette
400ml Aspal cider vinegar
400g caster sugar
200g elderberries
15 ripe rosehips
Salt
100ml olive oil
Cut the rosehips in half, remove the seeds. Place the rosehips, sugar and vinegar in a saucepan, dissolve the sugar and bring to the boil. Reduce by half, add the elderberries, and remove from the heat and leave to infuse for 2 hours.
Season to taste and stir in the olive oil.
Chill until needed.
To Serve
Soft boil two eggs, pee,l and cut them in half. Arrange the squash, beet and cauliflower with the egg on the plate, season and drizzle the vinaigrette over, place a few sprigs of baby cress leaves and serve.
Serves 4
---
Print Recipe Print Recipe with Photo Email this Recipe
---